Module III: A Deep Dive into Teaching Yoga
The focus for this module is on experiential teaching in small and large groups and on strengthening your teaching skills overall.

We will explore:
A review of the basic anatomy and physiology of major joints of the body – feet/ankles, knees, hips, spine, arms and shoulders

A review of major muscle groups

A thorough review of variations for folks with special considerations e.g. osteoporosis, carpal tunnel syndrome, knee injury, knee replacement etc.

The ideal qualities of a yoga teacher

How to observe and assist students

How to sequence your class and create series of poses

How to create a lesson plan that engages your students and enhances your teaching practice.

How to lead a class with a theme

Basic breathwork techniques and how to teach them in class

Basic meditation techniques and how to teach them in class

Basic yoga philosophy and how to teach it in class

The business of teaching yoga

The ethics of teaching yoga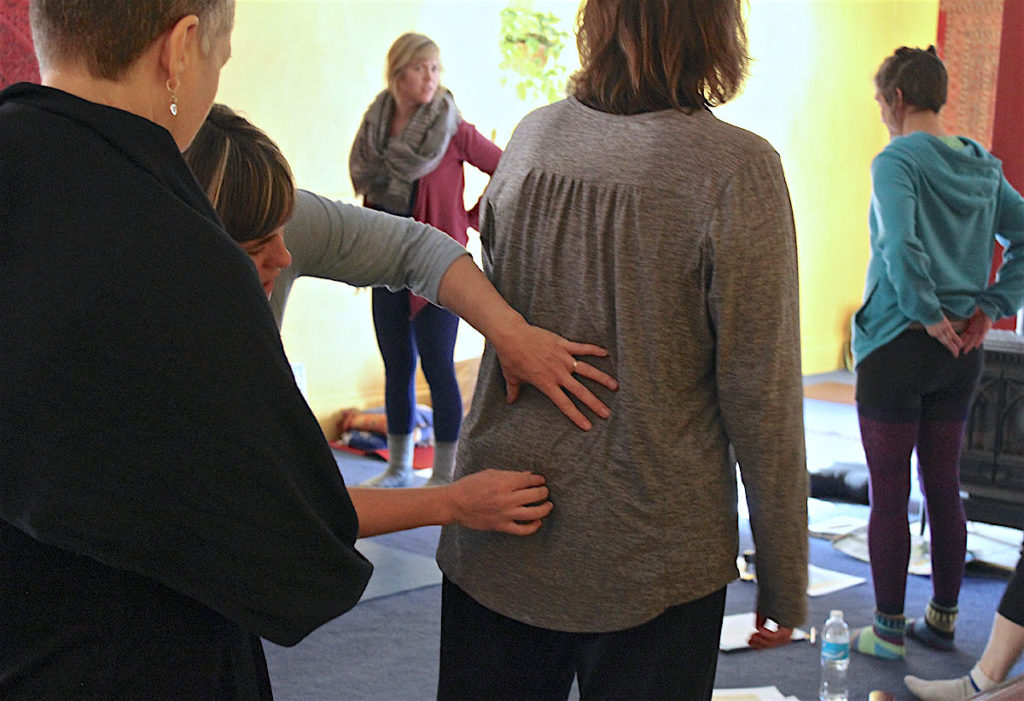 Practice teaching and receiving constructive feedback is done in a way that is always comfortable and supportive.
Over the course of this module, you will often teach in small groups, teaching short lesson plans, then longer lesson plans
You will be supported in developing a teaching style that is inspired by the friendly, compassionate style of Hits the Spot Yoga, and at the same time you will be heartily encouraged to develop your own teaching style that reflects your love of yoga.
Join us for a deep dive into yoga teaching, Jan – May 2018!
Dates:
 January – May 2018                                                                                                                          One weekend per month (Saturday and Sunday) from 9:00 a.m. – 4:00 p.m.
Cost:
$795