Learn to teach yoga with confidence as you deepen your personal yoga practice
At Hits the Spot Yoga, we have one goal for our 200-Hour Yoga Teacher Training program:
To provide a year of detailed instruction and ongoing support so that our student teachers develop the skills and confidence to begin teaching students of their own upon graduating.
Through the program, you will:
 Master the Fundamentals of Teaching—Learn more                                                         Practice Teaching throughout the Program—Learn more                                             Understand the Business and Ethics of Teaching Yoga—Learn more                           Become a Registered Yoga Teacher—Learn more
Immerse yourself in study and practice:
Nearly 100 yoga poses
Breathwork techniques
Meditation
Yoga philosophy and history
Anatomy and physiology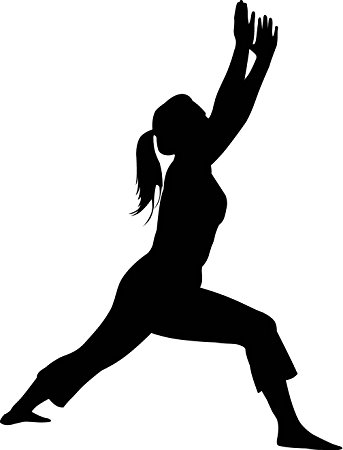 Delve deeply into master classes, posture clinics, breathwork and meditation technique practicums, teaching methodology workshops, anatomy and physiology classes, and yoga psychology and philosophy discussions. The focus is on experiential learning in small and large groups, with each student receiving extensive coaching from Program Director Scott Willis as you learn to incorporate your own style and interests into a teaching practice of your own.
Completion of the program fully prepares you to teach beginning and beginning/intermediate yoga classes.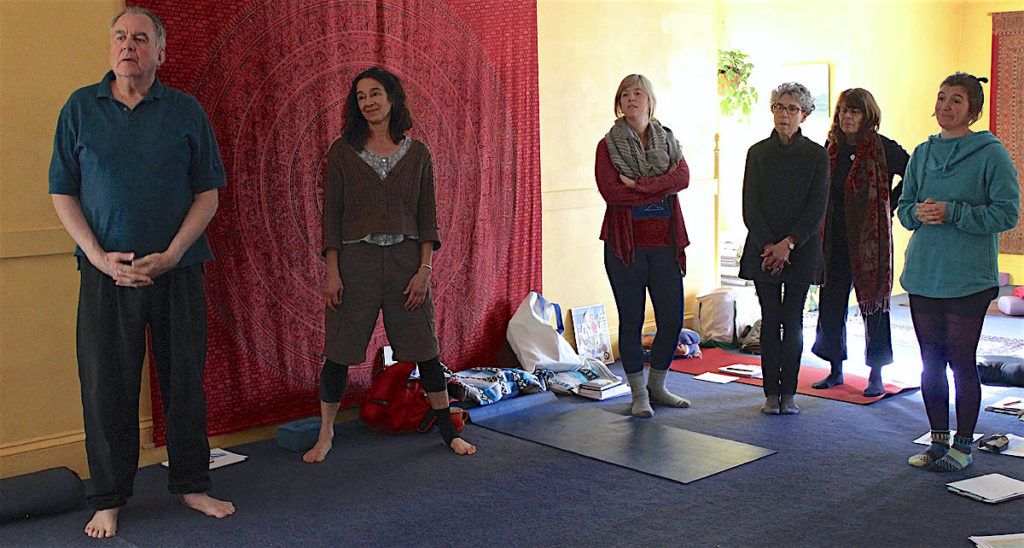 Who should join the Yoga Teacher Training program?
We invite students of all shapes, sizes, ages and degrees of flexibility to join us.
Anyone who has practiced and studied yoga for 2 or more years and who feels passionate about practicing and teaching yoga is welcome.
You will become part of a community of student teachers dedicated to learning how to live and teach yoga to the best of our abilities.
Still wondering if our Yoga Teacher Training is right for you?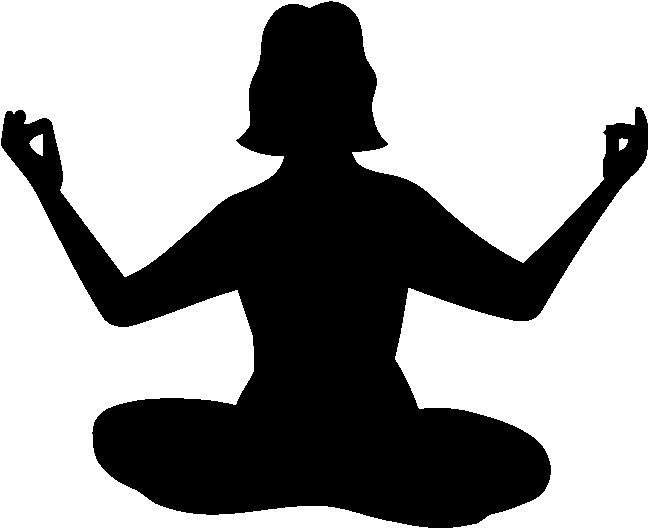 Master the Fundamentals of Teaching
Lead a yoga class
Do posture demonstrations
Assist students in poses
Develop a curriculum
"Create the container" for students to get the most out of your class

Our goal is to provide a framework for you to be the best teacher you can be by encouraging you to be yourself and to remain creative and authentic, so you can bring your unique abilities and strengths to the fore in your yoga teaching practice.
Practice Teaching throughout the Program
We emphasize gradual introduction to topics so that you can become thoroughly familiar with each one before moving on to the next. This practice will help you assimilate the information so you can share it fully with your own students at the end of the training program.

You will also begin teaching quickly, so you can apply the techniques you're learning in one-on-one settings as well as in groups. Over the course of the program, you will develop the skills—both academic and applied—to begin teaching your own students as soon as you graduate.
Understand the Business and Ethics of Teaching Yoga

We will discuss the business of developing and sustaining a yoga teaching practice. Our intention is to equip you with the information and skills you need to create your own teaching practice, including business tools to give your teaching practice "real-world functionality." We will balance our business discuss with a focus on ethics and intentions behind teaching yoga.
Become a Registered Yoga Teacher
The Hits the Spots Yoga Teaching Training 200-Hour Certification Program is certified and registered with Yoga Alliance. Upon graduating, you will qualify to apply for Registered Yoga Teacher status with Yoga Alliance.


Testimonials
"I have had the privilege of studying and practicing yoga with Scott Willis since 1992. Scott's knowledge of yoga practice and philosophy is vast, and he is deeply committed to sharing it with others."– S.J., Educator, Brattleboro VT

"In leading the Yoga Teacher Training, Scott's love of teaching, clear and thorough presentations, and humane approach to yogic studies are always evident. As a result, he has a special ability to empower his students to become more than they imagine they can be, not only as yoga teachers but as human beings."– J.L., Therapist, Long Island, NY

"To enroll in the Hits The Spot YogaTM Teacher Training is to embark on an incredible, wondrous journey of self-discovery and personal transformation. Training weekends are educational, enlightening and restorative. And fun!"– K.E., Editor, Williamsburg, MA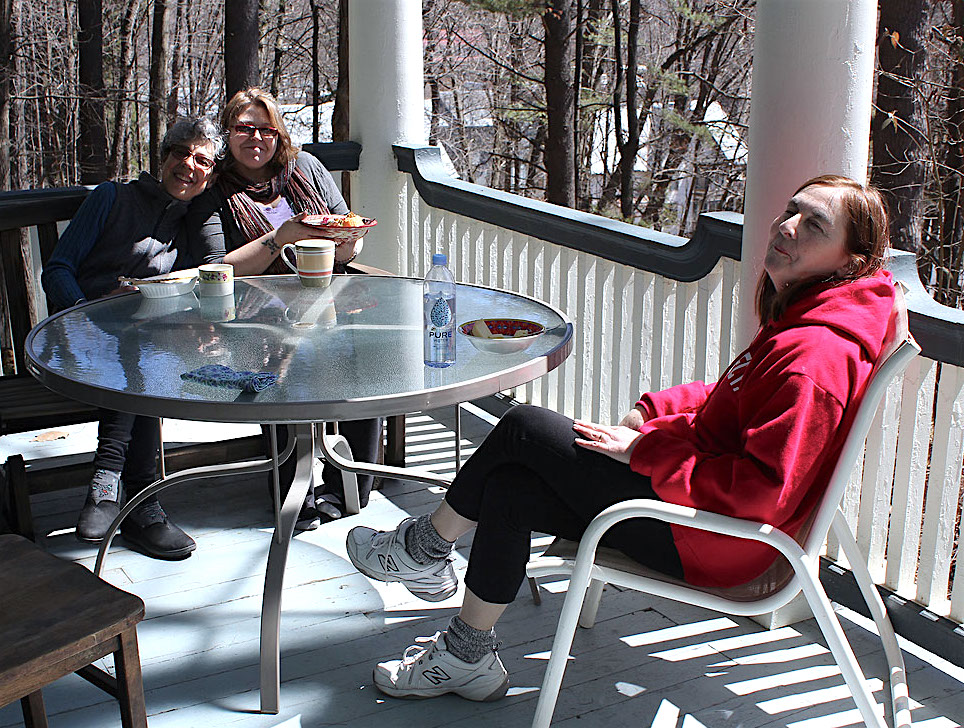 Our Yoga Teacher Training Program Spans Three Modules
To complete the training program and graduate, you must attend all three modules.
Anyone not interested in becoming a Registered Yoga Teacher is welcome to attend one or more modules to deepen your relationship with yoga, to learn more about teaching yoga, or to strengthen existing yoga teaching skills.
Module I: Building a Foundation for Teaching Yoga with Confidence
This module features an intensive focus on poses. The goal is to help you develop a foundational understanding of the poses as well as the anatomy and physiology behind them so that you can teach with ease and confidence. Because poses are an integral part of what we teach in a yoga class, you will spend this module getting the poses "into your bones." You will also learn to back up your variations with an understanding of the anatomy and physiology behind each pose to better support students when you teach.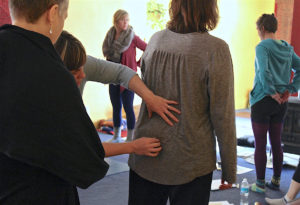 Each day, experienced physical therapist Alice Kenney will join the group to lead a hands-on workshop on anatomy and physiology. She will guide the group in using that knowledge to create poses that are optimally safe in general, as well as variations for folks with conditions like plantar fasciitis, osteoporosis, knee and hip replacements, chronic pain back, and other challenges.
By the end of this six-weekend module, you will feel more grounded in your abilities and strengths as you embark on teaching yoga.

Dates – see full program calendar
 One weekend per month (Saturday and Sunday) from 9:00 a.m. – 4:00 p.m.                              July – December 2017
Cost – see full 3 module program tuition 
$975  (Enjoy $100 off if you pay by May 31st)
Module II: Going Beyond Poses to Transform Your Practice
This module takes you on an in-depth journey into major aspects of yoga practice and study by focusing on the nine mat practices of Hits the Spot Yoga. These practices go beyond typical poses to help you broaden your understanding of yoga and more deeply immerse yourself in your practice and ability to teach. You will explore slow-flow yin asanas, chanting, breathwork, and meditation, with an emphasis on gratitude, loving-kindness, forgiveness, and Radiance Sutra practices. You will also study yoga philosophy and history to ground both your personal practice and your teaching approach.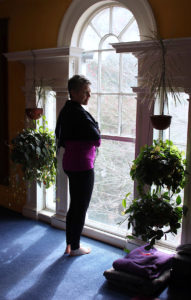 There will be no practice teaching in this module. The emphasis is on deeply exploring each of these aspects of yoga, and incorporating them into your own individualized practice.
Dates – see full program calendar
Nine Sundays (one per month) from 9:00 a.m. – 4:00 p.m. 2017: September 17, October 15, November 12, December 10  2018: January 21, February 25, March 18, April 29, May 20
Cost- see full 3 module program tuition 
$730  (Enjoy $100 off if you pay by August 15th)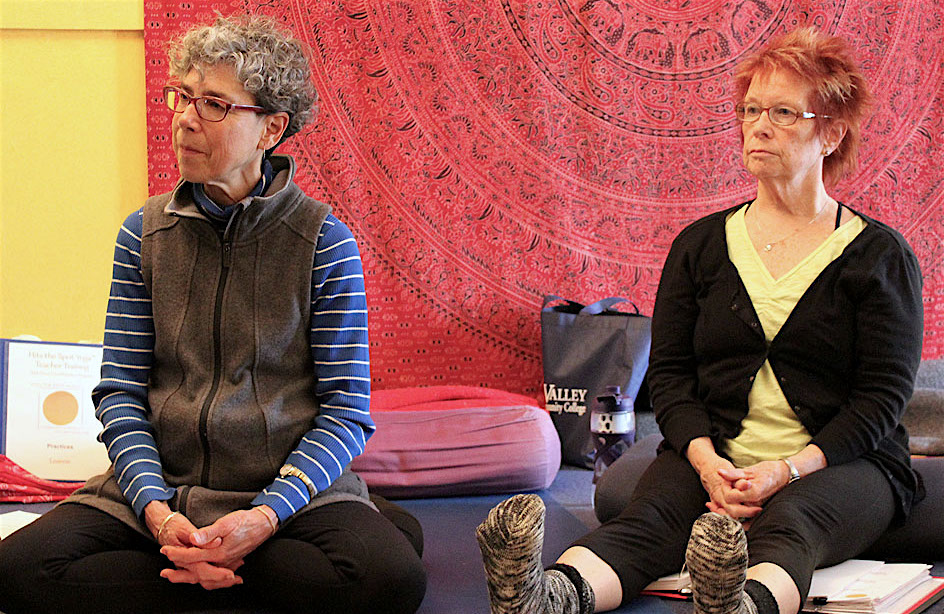 Module III: Leading Hits the Spot Yoga Class with Confidence
The focus for this module is on experiential teaching in small and large groups and on strengthening your teaching skills overall. We will explore the ideal qualities of a yoga teacher, how to lead a class with a theme,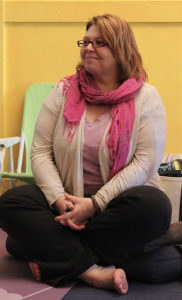 how to observe and assist students, and how to create a lesson plan that engages your students and enhances your teaching practice. We will also address the business and ethics of teaching yoga so that you can start instructing students upon graduation.
Practice teaching and receiving constructive feedback is done in a way that is always comfortable and supportive. Over the course of this module, you will begin by teaching in small groups, teaching short lesson plans, then longer lesson plans, and finally ending with teaching the entire group for an hour.
You will be supported in developing a teaching style that is inspired by the friendly, compassionate style of Hits the Spot Yoga, and at the same time you will be heartily encouraged to develop your own teaching style that reflects your love of yoga.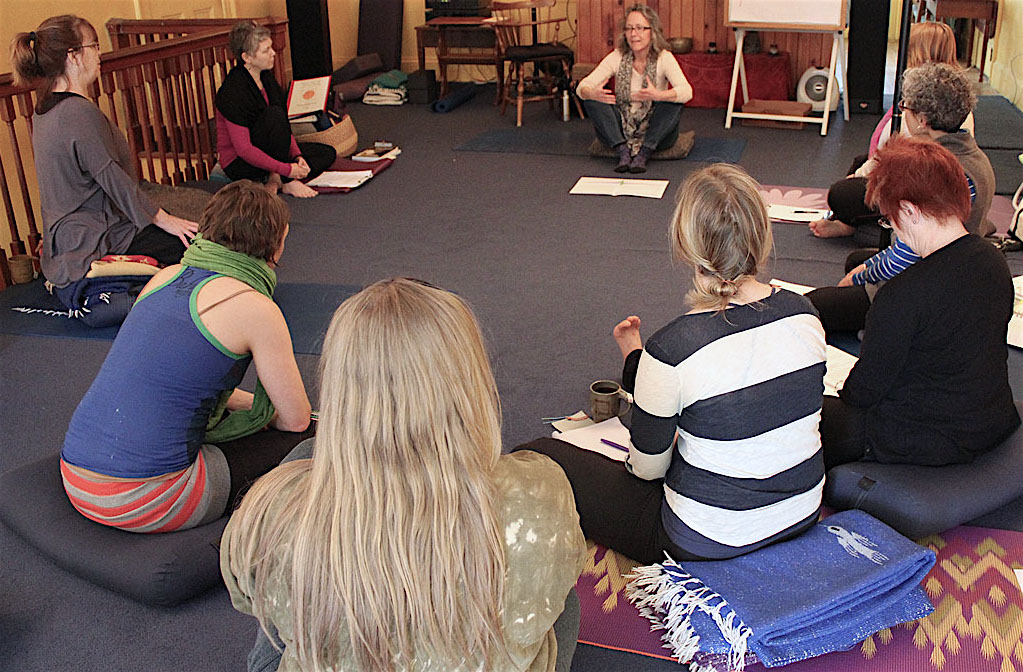 Dates- see full program calendar
 One weekend per month (Saturday and Sunday) from 9:00 a.m. – 4:00 p.m.                              January – May 2018

Cost- see full 3 module program tuition 
$795  (Enjoy $100 off if you pay by December 15th)
200-Hour Yoga Teacher Training Full Tuition                                            
The cost of the entire program (all 3 modules) is $2,500.
Enjoy $300 off if you pay in full by May 31!
Vermont residences are eligible to apply for grants from the Vermont Student Assistance Corporation "VSAC". Many of our graduates have been awarded substantial grants for this program.

Full Schedule
July 2017- May 2018                                                                                                                       All training days are from 9:00am – 4:00pm
Module I – Building a Foundation for Teaching Yoga with Confidence
Module II – Going Beyond Poses to Transform Your Practice
Module III – Leading a Hits the Spot Yoga Class with Confidence
Dates in 2017:
July                                                                                                                                                                  Sat, Jul 8 – Module 1                                                                                                                                    Sun, Jul 9 – Module 1
August                                                                                                                                                          Sat, Aug 12 – Module 1                                                                                                                                Sun, Aug 13 – Module 1
September                                                                                                                                                  Sat, Sep 9 – Module 1                                                                                                                                Sun, Sep 10 – Module 1                                                                                                                              Sun, Sep 17 – Module 2
October                                                                                                                                                        Sat, Oct 7 – Module 1                                                                                                                                Sun, Oct 8 – Module 1                                                                                                                              Sun, Oct 15 – Module 2
November                                                                                                                                                    Sat, Nov 4 – Module 1                                                                                                                                Sun, Nov 5 – Module 1                                                                                                                             Sun, Nov 12 – Module 2
December                                                                                                                                                    Sat Dec 2 – Module 1                                                                                                                                Sun, Dec 3 – Module 1                                                                                                                                Sun, Dec 10 – Module 2
Dates in 2018
January                                                                                                                                                            Sat, Jan 13 – Module 3                                                                                                                                Sun, Jan 14 – Module 3                                                                                                                             Sun, Jan 21 – Module 2
February                                                                                                                                                      Sat, Feb 10 – Module 3                                                                                                                                Sun, Feb 11 – Module 3                                                                                                                            Sun, Feb 25 – Module 2
March                                                                                                                                                          Sat, Mar 10 – Module 3                                                                                                                            Sun, Mar 11 – Module 3                                                                                                                            Sun, Mar 18 – Module 2
April                                                                                                                                                              Sat, Apr 14 – Module 3                                                                                                                              Sun, April 15 – Module 3                                                                                                                          Sun, Apr 29 – Module 2
May                                                                                                                                                              Sat, May 12 – Module 3                                                                                                                            Sun, May 13 – Module 3                                                                                                                            Sun, May 27 – Module 2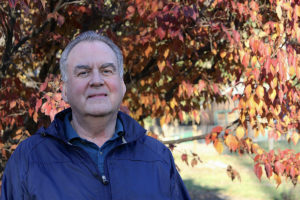 Learn more about about Director Scott Willis