Tag Archives:
yoga philosophy
Rejuvenate your Practice and Reconnect with Yourself in a Day-long Yoga Retreat/Benefit for Groundworks Collaborative, Sunday, January 8, 2017.
This benefit/retreat at Hits the Spot Yoga is intended both for beginners and those who have experience with yoga. It will introduce newcomers, in a very friendly way, to yoga practices that can easily be incorporated into daily life, and it will renew and strengthen the practice of more experienced participants.
All proceeds will be donated to Groundworks Collaborative. Special guest Joshua Davis, Executive Director, will make a short presentation about the local non-profit whose mission is to provide basic needs with dignity. Groundworks Collaborative was established in 2015 following the merger of two well-established organizations: the Brattleboro Area Drop In Center and Morningside Shelter.
PROGRAM SCHEDULE:
daylong-benefit-retreat-brattleboro-jan-8-2016

~
Hits the Spot Yoga Founder/Director Scott Willis is known for his compassionate style of teaching. He is an Experienced Registered Yoga Teacher (E-RYT 500) with Yoga Alliance, and enthusiastically leads yoga classes, trainings and benefit/retreats throughout New England. Scott has been leading yoga since 1989.
Contact Hits the Spot Yoga to hold your space in this retreat: scott-willis@comcast.net

Rejuvenate your Practice, Reconnect with Yourself
Everybody Wins with Hits the Spot 2016-17 Daylong Yoga Retreats/Benefits
with Founder/Director Scott Willis.
Each daylong retreat benefits a local charity and includes:
• Morning practice: 2-hour flow of poses, breathwork, and contemplation
• Introduction to the many practices of Hits the Spot Yoga—and how they
can support you to cultivate optimal wellness and meaning in your life.
• Discussion and meditation upon guiding principles: gratitude,
lovingkindness, forgiveness*
• Poses clinic: Hits the Spot Yoga approach to backward bends, inversions,
hip opening poses, sequences*
• Practical yoga philosophy that relates directly to your life
(*Each workshop focuses on one guiding principle and one poses clinic. Contact us for info.
Yoga teachers can earn six continuing education credits (CEUs) per workshop.)
Upcoming dates for Hits the Spot daylong retreat/benefits:
Morrisville, Vermont
•November 20, 2016
• April 23, 2017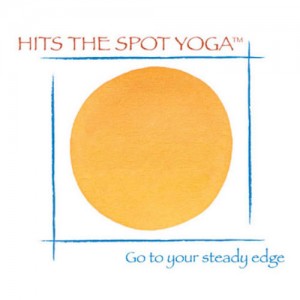 Keene, New Hampshire
• December 4, 2016
• February 5, 2017
Brattleboro, Vermont
(home of Hits the Spot Yoga)
• January 8, 2017
• May 21, 2017
Billerica, Massachusetts
• March 19, 2017
• June 25, 2017
All retreats meet on Sundays from 9:00am – 4:00pm
(Hours may vary.)
Suggested donation $55. Any donation welcome.
All proceeds benefit local charities/supporting organizations.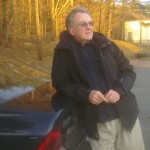 Known for his friendly, compassionate style of teaching, Hits the Spot Yoga Founder Scott Willis creates an oasis for students where they can truly enjoy exploring the art and science of yoga.
Scott has been leading yoga classes for more than 25 years. His teacher training school is registered with Yoga Alliances and has been certifying instructors since 2011.